How to Write A Personal Branding Story
"Tell me about yourself."
"What do you do?"
How many of you have a mini panic attack and go into an existential crisis whenever you hear some version of these questions? What about when someone requests that you send them your bio or profile?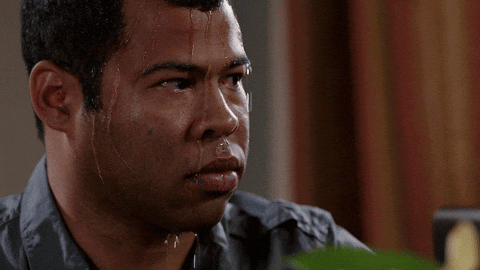 You might have some thought like:
I don't know where to start
I'm not a writer
I suck at talking about myself
Those concerns are perfectly normal and everyone at some point in their career has experienced those thoughts. Even the most seasoned professionals, get stuck from time to time when it comes to the questions of "who are you and what do you do?"
Before we get into the mechanics of how to write one, let's take a look at the why it's a good idea to invest time in crafting your personal brand story.
Don't sweat it. It's actually not as hard as you think.
Why Do I Need A Personal Brand Story?
If you're not a freelancer or public speaker, you might be thinking that you don't need a personal branding story, especially if you're part of a larger company like a major housing lender that produces flyers, postcards, promotional products or other branding for mortgage professionals that can be customized for the individuals with their contact info.
But if given the choice between yourself and another person in your company or organization, how would a prospect make their choice? How would you make it clear that you're the best person to handle their needs and win their business?
A strong personal branding story can help you connect with the right people and stand out from your colleagues – whether they work in the same firm or in a competing organization.
Related Resource: Creating Buyer Personas for Business
How Do I Write My Personal Branding Story
Talking about yourself when you're asked to do so is always a challenge. If you've been in your field or career for a while, you may have forgotten just how awesome you are. This is where it helps to ask some people you trust for feedback about what you do well and what it's like to work with you.
Next, take some time to think about what excites you most about the work you do. What type of client was your favorite to help? What is it about the work you do that keeps you coming back even after your most challenging days? Once you have an idea, you can use this chart to begin drafting your story.
You can download a copy of the Personal Branding Story Checklist here. This checklist will help you craft a story that you can use in various places such as your LinkedIn profile, cold prospecting emails, or when you're introducing yourself at a networking event.
Here's my example:
"I typically work with business owners who are concerned about the return on their marketing investment and struggling to get their sales and marketing teams working together when their sales managers are frustrated by the quality of leads they're receiving and marketing managers are complaining about being overwhelmed, stretched for time, and lacking the resources to reach their goals.
Through a number of different services such as growth-driven web design, inbound marketing, social media, and sales enablement, we provide clarity, focus, and guidance for our clients so they can deliver the right message to the right audience at the right time."
A great personal brand story will create the world of the person you really want to connect with. One way you'll know your story is resonating is you'll see their head nodding as you share it.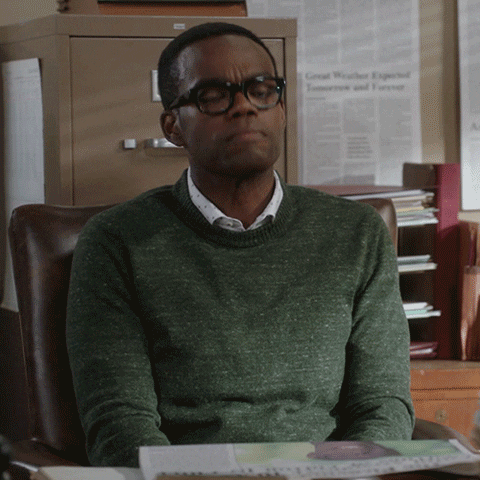 I'm Still Self-Conscious About Writing My Personal Branding Story
Here's something radical that I'd like you to know: your story is actually not about you. It's about your customer or your prospect. Your personal brand story is about establishing the fact that you're awesome, you understand their challenges and concerns, and that you're someone that the prospect can trust. In other words, it's your story but they're the hero of it.
People do business with people that they know, like, and trust and one of the most effective ways to help your potential customers get to know, like, and trust you is by sharing your personal brand story in way that's vivid, relevant, and timely.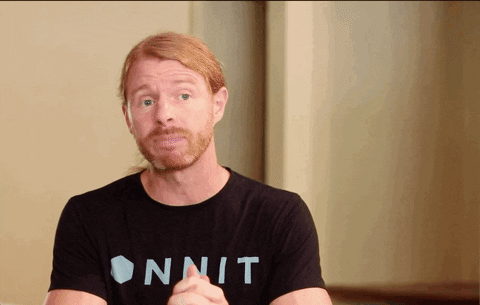 What Do I Do Next?
So while you're sharing your personal brand story and you've got the audience or person you're speaking to nodding like they're a bobblehead, what do you do next? Easy. Ask them if everything you just shared sounds familiar or if it resonates with them.
If it does, they'll continue the conversation with a greater degree of trust and confidence that you care and that you're the ideal person who can help them meet and exceed their challenges.
So….does this resonate?
If so, why not book a FREE, 15-minute call with me where you can practice your personal brand story and we can discuss any other challenges you're facing in your business.